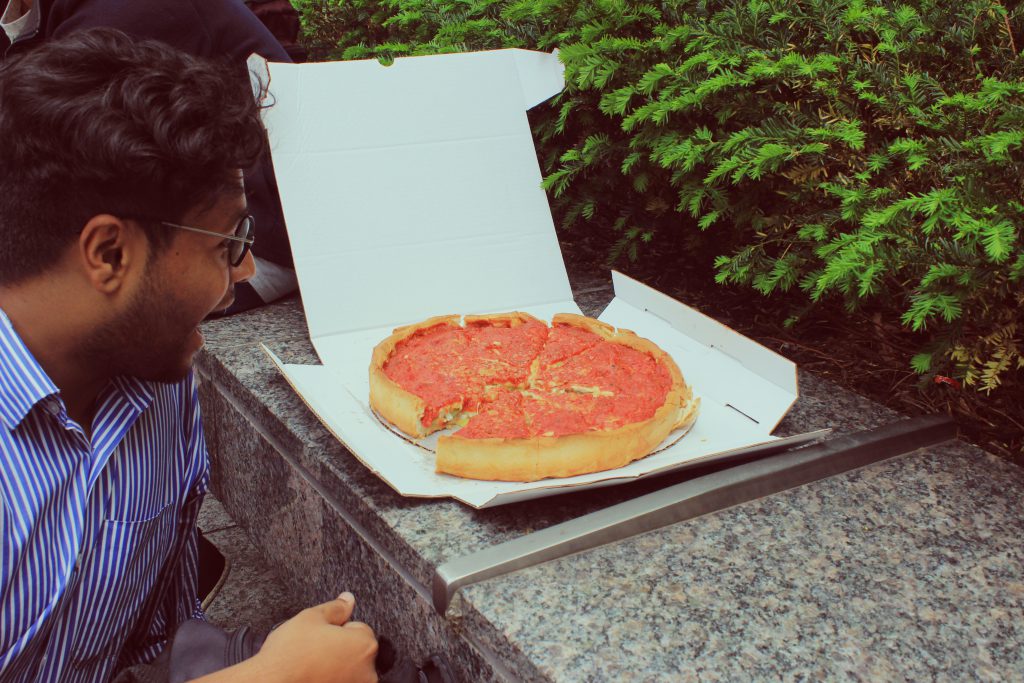 It was early on a cold morning that I received a mail of acceptance into the Khorana program. After that, it was a few hectic weeks of finding a guide, acquiring a visa, etc and I was ready to leave for the University of Wisconsin – Madison.
Madison is a beautiful city in the mid-west state of Wisconsin. UW-Madison is a world leader in Biochemical research and being in Dr. Anjon Audhya's lab in the Department of Biomolecular Chemistry has been an absolute joy. I am working on CRISPR, tagging certain secretory proteins for live cell imaging, ultimately leading to a better understanding of neurodegenerative diseases. The project is very demanding, but has been an amazing experience to work on. CRISPR is the next big thing in biological research and to learn it along with confocal microscopy, human cell culture and more has been a great learning experience.
Madison is an epicentre for great produce and hence all the food available sports the freshest cheese, meat and veggies. I have particularly enjoyed the Pizzas (because of the amazing Wisconsin cheese), Cheese curds, Steaks, etc. If you end up working in the biochemical sciences buildings, QQ Express serves up delicious value for money meals (shout-out from a fan). Babcock ice cream, memorial union terrace, Capitol building and the Farmer's market are must-visit places. We also were able to go on a weekend trip to Chicago, which was a lot of fun. Being one of the most developed metropolitans, it gave us another perspective of living in the US. Also, deep-dish pizzas, Shedd Aquarium and the Skydeck at Willis Towers enriched the experience.
The people in Madison have been extremely nice to us. Their etiquette, politeness and warmth are some things I will take back and incorporate into my own personality. I have also found amazing friends in the other scholars, lab mates and others, I am sure these friendships will last for many years to come. I have also gotten a strong idea of what kind of a future I would like to pursue and am more confident having understood how to get there. Thus, I can wholeheartedly say that my time here has been one of the most poignant and life changing experiences for me.
I would like to thank Dr. Ansari, Naveeda ma'am and all the other people involved in the program, Dr. Audhya, Kyle (the gradudate student who is guiding me) and those over at IUSSTF, Winstep Forward and the Khorana Program for this amazing opportunity.