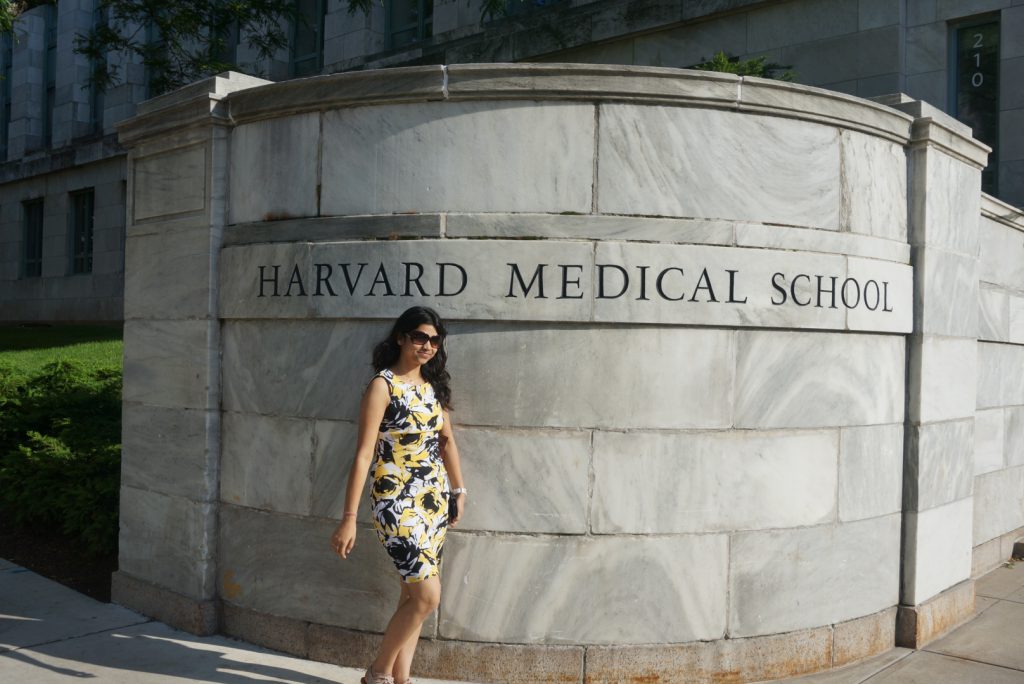 My experience working at the number one hospital of USA has been overwhelming! The faculty at Massachusetts General Hospital is wonderful and very encouraging. I am blessed to be a part of this hospital. I am working at Thadani Research Lab, Department of Nephrology under Dr. Ravi Thadani, Chief Of Nephrology, Harvard Medical School. My work is dedicated to a highly fatal and extremely rare disease of "Non Uremic Calciphylaxis." This disease has a reported mortality rate of 81% within 6 months of diagnosis, which is much more than many of the stage IV malignancies. Non Uremic Calciphylaxis is an ischaemic vasculopathy characterized by the deposition of calcium within the media of small and intermediate dermal vasculature which can lead to epidermal ischaemia, ulceration and necrosis.
My experience of working as a team at the Thadani Lab under the mentorship of Dr. Sagar Nigwekar has been amazing! Every day is a new day of learning and I always learn something novel. The ambience and vibe of this place is so extraordinary that it inspires you to work hard and strive for excellence. Through my journey so far, I have received the privilege to meet some of the greatest personalities of the world of medicine, one being Dr. Bud Rose, the Founder of the "Up To Date," which is the biggest network that updates all the medical information as soon as it is published. I have also learned a statistical software "R" that is meant for analyzing the data from the research I am leading. I am extremely happy working on my research project and receiving great results which are going to be published soon.
Apart from the work and the learning experiences, living in Boston is a privilege on its own. It is one the best cities at north east coast of USA with great architecture, food, museums and on top of all it has the legendary "Fenway Park." Fenway Park is a baseball park located in Boston, Massachusetts, at 4 Yawkey Way near Kenmore Square. Since 1912, it has been the location for the Boston Red Sox, the city's Major League Baseball (MLB) franchise. It is the oldest ballpark in MLB. Boston is the biggest educational hub of USA, that has 54 institutions in a single city with many renowned institutions like Harvard Medical School, Tufts medical Centre, Massachusetts Institute Of Technology( MIT ), Massachusetts General Hospital and many more.
The atmosphere of this place is astounding and living here is an experience itself. The greatest freedom Trail of Boston is quite good. This place has a lot to offer and has a excellent line of commute, so travelling anywhere is very easy. A lot of great places are near to Boston which can be easily explored like the New York City, Washington DC, Philadelphia, New Jersey and the greatest of all– "The Niagara Falls," for which there are guided tours at affordable prices available. Anybody who is visiting Boston must go for the Kayaking at the Charles River. The View is amazing! I am experiencing the best time I have ever had in my life working at the biggest institution of the world and living in a wonderful and beautiful city of Boston.