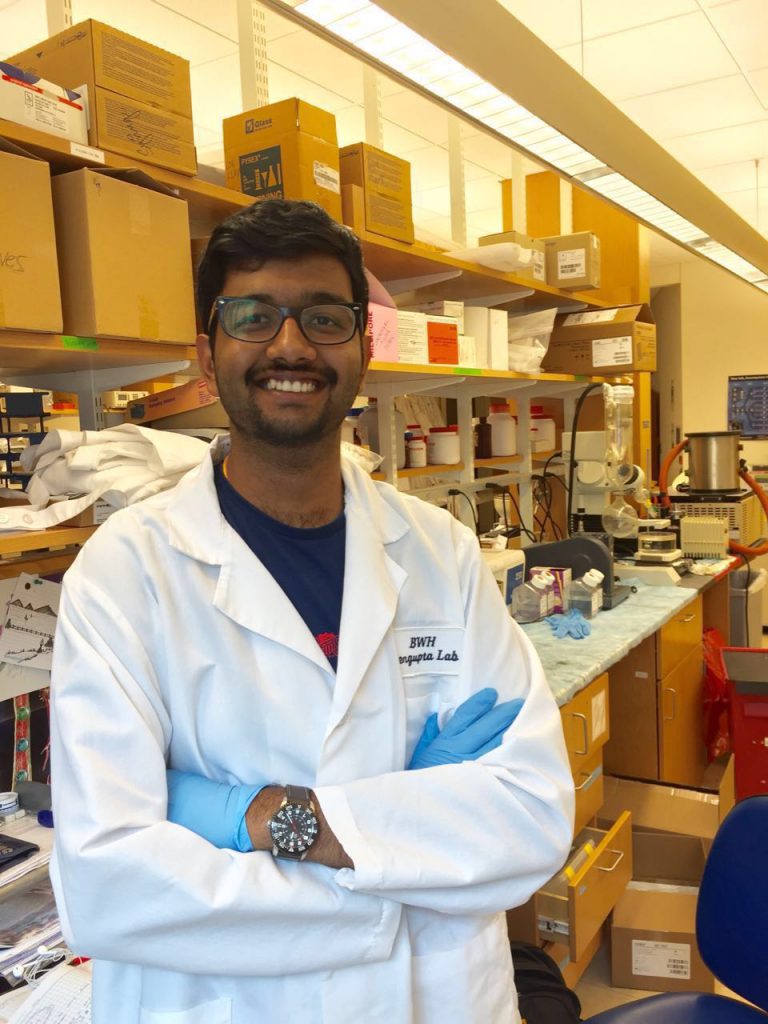 I am on a tirade of journeys running in parallel.
It has been a busy day, running from the Wet Lab to the Computational Facility and working at the desk, as well noting down experiments, showing results, validating and correlating data and wrapping up. I have only 10 days before I leave.
This time as a Rising Junior, and one of the youngest Bose scholars, amongst Rising Seniors and to-be-graduates in the Khorana Bose program, I did have my fair share of attention, care and prowess with the work that I have been doing. Having dived into research since my first semester of Undergraduate school gave me an added advantage to grab the opportunity and be here early for my age and career. Oh, I should add I am just 19 years old, and you know what, they still consider me a kid at the clubs and pubs!
Being my second time in Boston, my first time being a brief stay for a month long conference cum visit to US, this time I have been packed my schedule like crazy, and I have loved every single moment of it. I was able to sneak in a small weekend trip in early June to Niagara Falls, New York, Washington DC and Philadelphia, and now I am spending the rest of my time at the lab. It seems a bit too much at times, but when you see the results at the end of the day and the experiment working out well, the grin that remains after the gloom is contentment redefined.
My work has been with Dr Ashish Kulkarni at Sengupta Lab at Harvard-MIT Division of Health Science and Technology in Cancer Immunotherapy with Supramolecular Nanomedicine formulation, and along with the Biological Assays which were interesting and new for a Material Science major. I had a taste of the Computational work as well developing a model for my work. It has been a wonderful time here and I look forward to come back as a Research Assistant or a PhD student at MIT in the upcoming years.
Along with the internship experience at the lab, I entered unchartered territories of mine with photography, cooking, travelling and enjoyed it all to the core. I am really thankful for such an opportunity and I hope I have made the most out of it.