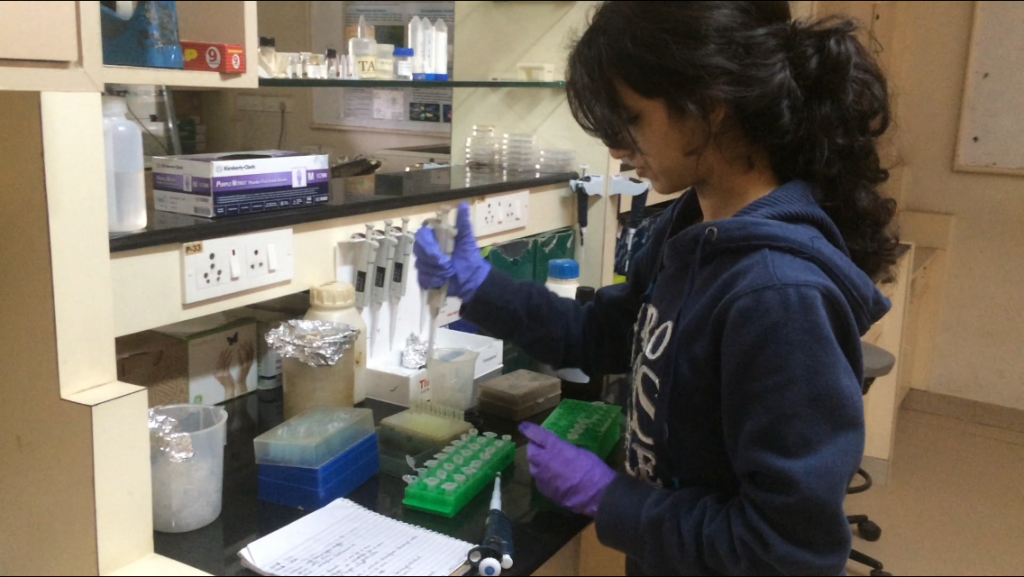 My beloved hometown, with all my history placed in it; I couldn't wait to go back to Hyderabad. Through the BOSE Scholars program, I found that I would be working at LaCONES – the Laboratory for Conservation of Endangered Species – under Dr. Ajay Gaur. Being an undergraduate student with no experience in Biology labs whatsoever, I had no idea what to expect, but once I got here I was immediately at ease. My exceedingly friendly and helpful colleagues for two months ensured I felt welcome and comfortable here, and I most definitely am at this point. My goal by the end of this time period is to master all the general techniques that they work on in this lab that specializes in forensics. Right now, in the beginning of August, I had become familiar with the processes of DNA extraction, PCR, and Agarose Gel analysis. I aim to be able to execute sequencing within another week as well.
The LaCONES campus is beautiful, and is recognized as a heritage building as it was constructed around the natural rocks and vegetation in the area so as to leave them undisturbed. But when you get off the campus, the rest of Hyderabad has its own charm as well. LaCONES is situated quite close to Charminar; what most people know Hyderabad for. Although I haven't been to the Old City much, it has a very different feel to it than the other parts of the city that I usually spend time at – like the more modern sides of town in Banjara Hills, Jubilee Hills, and then the area I stay at which is even further away: Secunderabad. Some tourist locations are Golconda Fort, Birla Mandir, and Salarjung museum. For those more interested in seeing things that are field-related, the summer interns here at LaCONES took a mini field trip recently to Mrugavani National Park and Osman Sagar to go bird-watching. Nehru Zoological Park also hosts some of the animals that scientists at LaCONES study and is another remarkable space to visit as well.
Apart from this, it's not too difficult to find something to do around Hyderabad with the numerous parks, malls, and eateries on and around every street. Hyderabad – with its biryani, Irani chai, and Osmania biscuits (if I'm going to be a typical representative) – is a delightful city full of excitement that is not restricted by time, and I already cannot wait to be back again.