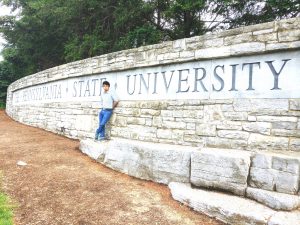 The journey started with an email, not just like any other one, but the one stating that I have been selected for the SN Bose scholars Program 2017. Even at the time of applying for this internship program, I never thought of being selected, but unbelievably enough I managed to secure a position among the fifty students across India. Finding a mentor and going through the visa processes took time but finally keeping the first step out of the aircraft at Newark, USA was a different kind of feeling.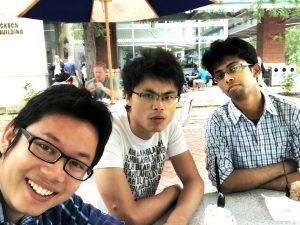 After another two connecting flights finally reached State College, a place with utmost beauty and peace. Driving through the lush green landscapes within the city is a real treat for the eyes. Penn State Campus forms the heart of the city. The avenue running through the downtown is an ideal place for the foodies- it's the place where you can imagine to get Mexican, American, East Asian dishes and lot more, rather the perfect place to spend the weekend evenings there.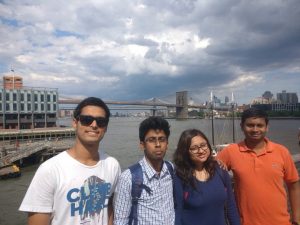 The days were busy enough, had good amount of work related to the project. Daily preparation of the test results and analysis, and presenting periodically was indeed a good culture to keep research progressed in the right way. We had our professor visiting us in the lab every day to help us out if we got stuck in a problem. It was a wonderful experience to work with lab members who came from different nations. So being habituated to work in groups to come up with a solution has an everlasting impact in career.
Leaving apart the things you would get to learn within the lab, adjusting to a new environment, staying alone in an apartment, cook food daily, manage laundry definitely would sometimes be a pain, but trust me, it was a wonderful experience overall.