The most common misconception that people have about the state of New York is the fact that somehow, NYC and NY refers to the same. Well, after spending two months in the "Upstate of New York", I can definitely assure you that it is clearly not the same.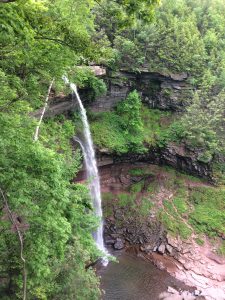 Rochester is a metropolitan city that is situated on the southern shore of Lake Ontario. It is known for quite a few things, namely: the "flour city" for all the flour mills that were situated along the Genesse River; or the birthplace of several important corporations like Kodak, Bausch and Lomb, Gleason and Xerox. Apart from this, the city also has a nice cultural vibe to it and during the spring and summer seasons, many festivals like the Lilac Festival or the Jazz Festival are held within the city. It is a relatively small city (as city sizes goes) but it definitely has a big heart which is why Rochester quickly became one of my favourite places to live in.
There are several fun things to do for youths like us. The city boasts of a zoo, a "Museum of Play", Eastman Music Hall and heritage sites like Susan B Anthony's house and the Mount Hope Cemetery. Several parks are present within the city which convert to festival fields during the summers. Several pubs and restaurants are peppered across the city, each with its distinct style and vibe. One famous food of Rochester would be the "Garbage Plate" available at Nick Tahoe's. No one can visit Rochester without having this monster plate of food that consists of a meat of your choice, macaroni salad, house fries and drizzled with a very special Nick Tahoe's sauce.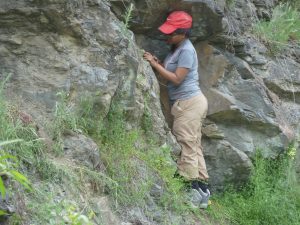 A little further away from Rochester, one must visit the "Finger Lakes" of New York. These are essentially lakes that look like fingers, hence the name. Most of the wineries and breweries owe their existence to these lakes. One can also visit the Hamlin Beach and have a nice stroll along Lake Ontario. The famous Niagara Falls is an hour and a half drive away from Rochester. Along the way, one can also follow the Niagara Wine trail which zig-zags in and out of several vineyards and are definitely a site to behold. Letchworth State Park (voted as America's number 1 state park) is an hour drive away from Rochester. One should definitely visit this park for its falls and well-maintained hiking trails.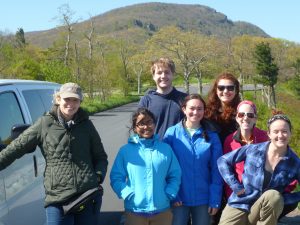 My time at University of Rochester was beyond description. The campus itself was beautiful with brick buildings and ivory columns. Its prime location along the Genesse River added to its aesthetics. The Rush Rhees Library with its Hogwarts-like feel, well-stocked collection of rare books and its exquisite architecture was the prettiest library I have ever seen.
My work was confined to the Hutchinson Hall, the building for the natural sciences courses. From day one, my research study began. As part of the Structural Lab group, I participated in several field trips, wrote a test on Mountain Belts and Appalachian Orogeny and studied about structures and deformation patterns of the Appalachian Plateau. The field trips were definitely an experience of a lifetime. Textbook-examples of structures were visible right before our eyes. The drive through scenic country-sides and sleepy little towns was absolutely beautiful. As part of my project, I did my fieldwork in Towanda, Pennsylvania. The way my mentor structured the fieldwork and the field techniques that we applied really helped me get a better idea about how to connect the data
collected from outcrop and the laboratory analysis of it. I also acted as a field assistant to one of the graduate students who worked in the Catskills area of New York. That experience helped me develop my observational skills as well as learn about new mapping techniques that are applied on field.
The most important thing that I learned from this experience is: work-discipline. The way researchers dedicate themselves to their work and their field is absolutely enthralling and made me strengthen my ideas about Academia. I can't wait to start working like them and immerse myself in the fore-front of scientific advancement. While camping out, I picked up camping dos and don'ts and how to be a responsible nature-friendly person. I also learned about differences and similarities between an American and an Indian household and how the world is truly turning into a "Global village".
This has definitely been the best summer of my lifetime. I cannot thank Winstep Forward, IUSSTF and UW Madison enough for giving me this opportunity. My mentor, Prof Gautam Mitra, and my host, Ms. Sarah Austin and her family, along with the entire staff of the Department of Earth and Environmental Sciences and the staff at the University of Rochester, made this summer internship the most academically and culturally rich experience of my life.