Rewind to the 20th day of January 2018; I was in middle of some lab work when my phone buzzed with a mail from the IUSSTF. I could not believe what I was reading! Yes, I had been selected for the Khorana Program. What was more?? Just a few days prior to getting this mail, I had met Dr. Steinmetz, Professor at Stanford Genome Technology Center, talked about my interest in his lab and the possibility of having me as summer intern in his lab. The IUSSTF mail had me bubbling with joy. I could go to the lab I was eager to work at!!!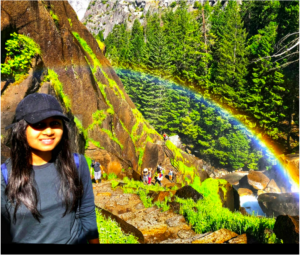 Little did I know that the visa process would be acutely weary and 4 months long. The lab was having its first international student and was thus unaware of the procedure and documentation. The complications and cumbersome process had me totally disheartened, making me lose all hopes of reaching on time for the orientation and starting the project. Miraculously, everything worked out by the 10th May and I could reschedule an expedited interview from Mumbai (24 may 2018) to Chennai (15 May 2018). I was back home (Gujarat) from IISER (Kerala) and now had to go till Chennai. Just the beginning of spending time at airports. The visa interview turned out to be great and I was picking up the passport instead of getting it delivered (its faster, trust me). 16 May 2018, my passport is not ready for pick up yet! I wait till afternoon- they say it would take a week! I ask them to recheck; I did not have an emergency interview for a late passport pick-up! The thick air of tension dissipated later that evening when the mail read 'passport ready to pick up.' I called Pushpa ma'am and travel desk and going to Chicago orientation (19th May) was perhaps plausible. I caught a flight back the same night, reached home on the early morning of May 17, packed my bags and left for the airport. My flight for US was at 3 am of 18th May. Hard to believe that it was the reality and not a dream!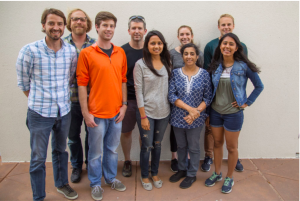 After the airport hopping again and I arrive in the States.. And my best friend is waiting for me at the arrivals of the O'hare airport!! It could not have been anymore perfect. We reach the housing, drop my bags and head for Chicago downtown. Two best friends in the city after 2 long years; an unforgettable evening indeed! At the orientation next day, I was a delighted to meet all the fellow scholars, listen to l e c t u r e s o f e m i n e n t personalities and experiences of the ex-Khorana/Bose scholars. We almost had a mini adventure getting lost in the UChicago campus before leaving for a city bus tour. I hung out with my best friend later that evening- exploring the city on foot, eating the Garrent's popcorn loaded with tons of butter and cheese and of course visiting The Bean.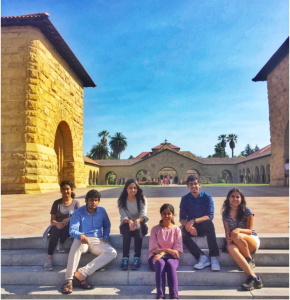 Fast forward to landing in San Jose and meeting my cousin sister…after 7 years! It was an amazing time staying with her and my then 4-month old nephew. I stayed with my sister since Bay Area is quite expensive to rent a housing for 2 months with $2500 stipend. Commute to Stanford was demanding and took about 3 hours back and forth, eating up a lot of time of my day. But that's just a part of the busy area. I enjoyed the E-scooters and Caltrain rides in the perfunctory travel at times.
Talking about working in my "dream" lab, it was a remarkable and wonderful experience. My project was an extension and application of the lab's recently developed MAJESTIC tool with an aim to find proteins in humans and yeast that can efficiently recruit the donor DNA to the target cut site. This can increasing the efficiency of homologous recombination in these organisms using the CRISPR-Cas9 system. Justin, postdoc and my guide, allowed me to work independently with sufficient guidance. He was very supportive, from the visa documentation to lab work details, subtly guiding me and keeping me motivated with all the positive assessments and support. The lab carried a friendly work environment with an extremely helpful and benevolent team. The techniques I learnt and the knowledge gained would be highly valuable to carry out my final year project (master's thesis) and design experiments in an efficient manner. The experience also taught me work in an independent and organized manner.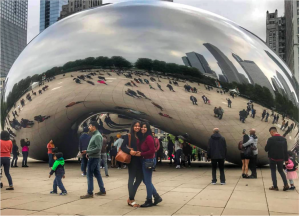 Moving to another fun part- The weekends and trips. I spent time with my nephew, hanging around the city and eating at some cool places. The hike to Land's End with my sister offered a spectacular view of the Golden Gate bridge and we got lucky to be visited by whales! The Stanford Graduation Ceremony was around the corner and the other scholars at Stanford and I got a chance to attended this glorifying and spectacular event where Sterling Brown, Stanford alumni and Black Panther starrer, gave a commendable speech! Another adventurous weekend was at Yosemite. The trip was an unforgettable one- from the majestic waterfalls, mountains and soaring views of the lakes and forests- it definitely made for a place where memories are created and talked about for years to come! The Mariposa Grove of the Giant Sequoias had us overwhelmed with the 2000 year old giants, sitting at the Glacier point and exploring the night sky with a ranger was wonderment and touching a rainbow after a hike totally bedazzling! Sitting at the shoreline lake, watching the sky and the waters get lit up by the 4th July fireworks was a breathtaking spectacle. Peripatetic solo trips to explore is a satisfaction in itself. I had an amazing experience covering some instagram-able places of San Francisco (in a day)- starting with the Chinatown, walking up the most crooked Lombard street, down to the Fisherman's wharf, savoring Ben n Jerrys on the cable car ride, grabbing the famous sourdough salad at the Boudin Bakery and ending with a dessert at the Ghiradelli. My sister made my stay all the more better. Watching movies and TV shows till late night, hanging around at some beautiful places, attending various events, going to movies and malls, watching my nephew go through some major baby milestones, pool party on the last day- I knew I'd miss everything and every moment I spent with them.
Coming to terms with the fact that I had to leave was a pounding feeling. I was not ready to leave the States yet. Being at the pinnacle of finishing the magnificent project and having many more places to explore, it was a desperately hoping for a miracle to extend my stay. 9 weeks in California had gone by in a flash! I really miss my sister and my nephew, our fun times together, the lab, the bustling area under the California sun. I am extremely thankful to IUSSTF and Khorana team for making my dream a reality and giving me this wonderful opportunity with tons of memories. I hope I can go back to the same lab in future.