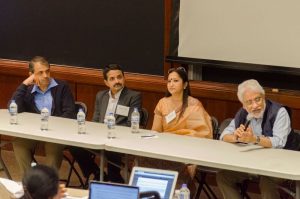 This year's Young Investigators Meeting, YIM-C 2018, was held at the University of Chicago from September 7-9, making this the fourth year that the Science and Research Opportunities in India non-profit (Sci-ROI) has hosted the STEM based forum. Comprised of graduate students, postdoctoral scholars, entrepreneurs, and science policy makers, the YIM-C meetings are unique in their composition, bringing together young talent who are seeking career opportunities in India with experienced advisors able to help place them in the rapidly changing Indian scientific landscape. The event was cohosted by WINStep Forward and The University of Chicago. This was the third year for the WINStep Forward, Sci-ROI, and University of Chicago collaboration.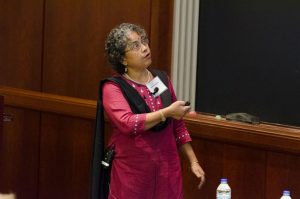 Sci-ROI is a volunteer not-for-profit organization composed of undergraduates, graduate students, and postdoctoral scholars that aims to avail US-trained STEM scientists and aspiring entrepreneurs to professional opportunities and collaborations across academic and private sectors in India. The overarching goal, to foster mutually beneficial U.S.- India partnerships, will fuel the growing knowledge economy of both countries. Sci-ROI is an initiative of Winstep Forward – a U.S. non-profit organization that administers the prestigious Khorana and Bose programs in partnership with the Government of India and the bilateral Indo-US Science and Technology Forum.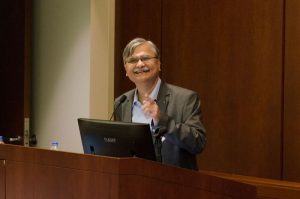 This year's list of speakers was highly diverse and spanned the scientific spectrum.  Long time YIM-C sponsor Dr. Shahid Jameel, CEO Welcome Trust India DBT Alliance, provided a snapshot of the research funding landscape in India. Representing the well-established, prestigious Indian public education institutions, IITs and IISERs, were directors from those institutions, as well as young faculty hires, both sharing the progress being made at their schools and highlighting the areas which still need attention in terms of financial and human capital resources. Manipal and Amity were a few of the universities who spoke on behalf of the rapidly growing private university sector in India. Speakers from the parallel running Life and Engineering Sciences sessions, included Dr. Suresh Subramani and Dr. Somak Raychaudhury. Dr. Subramani, who is the Global Director of the Tata Institute for Genetics and Society, stressed the importance of young Indian scientists to take on the challenge of forging new trails in the current Indian scientific landscape which holds so much potential. Dr. Raychaudhury leads the Inter-University Center of Astronomy and Astrophysics in Pune, India. A former student of Stephen Hawkings, Dr. Raychaudhury spoke inspiring words as well.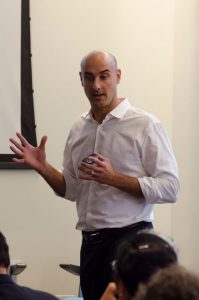 One of the highlights from this year's event was the launching of Young Entrepreneurs Summit, YES, a full day devoted to growing non-traditional and entrepreneurial opportunities in academics as well as industry. Shruti Chandra of Invest India, Jugnu Jain of India based Sapien Biosciences, and Taslimarif Saiyad of the Centre for Cellular and Molecular Platforms, NCBS, conveyed their sense of excitement to the audience regarding the innumerable entrepreneurial opportunities available to any young, hardworking, Indian scientist today. The keynote speaker for the YES event was Rattan Khosa, CEO and founder of AMSYSCO. AMSYSCO is a highly successful Illinois based company created in 1981 to provide unbonded post-tensioning systems on commercial structures such as multi-story apartments, office buildings, parking garages, and even stadiums.
Participants of YIMC 2018 were able to present scientific posters to the visiting Indian delegates as well as provide a 1-minute scientific pitch to their peers and the delegates regarding their work. Running parallel tomany of the talks were participant interviews being conducted by the institution directors.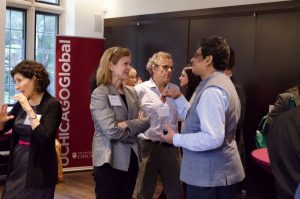 For a complete list of speakers and more YIMC 2018 details, please visit the Sci-ROI website.