WINStep Forward wants to congratulate and call to attention two former US Bose Scholars, Hannah Lider (2015) and Kayla Huemer (2016) for both being awarded a US Fulbright Research Grant in the Fall of 2018! For Hannah, this will be her third time returning to India.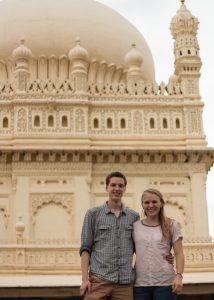 Hannah went back to India for her second time with the Critical Langauge Scholarship Program, where she got to work on her Hindi and was introduced to the Barefoot college. Then in the summer of 2018, Hannah headed back to India to join the community at Barefoot College working toward sustainable growth and empowering individuals and communities to be their best selves. She will be working with the Women Wellness Initiative team to improve diagnostic tooling in traveling antenatal care clinics.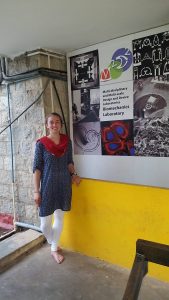 Kayla will be working with the Bioengineering Department of the Christian Medical College of India on a low-cost wearable technology for diabetic patients that she began work on two years ago as a US Bose Scholar. Kayla mentioned "At the end of my summer in India, I vividly remember sitting in the heat of my Indian professor's office as I handed in a formal report of my summer's work. My passion for this project littered the report with schematics of the wearable technology I had created, lines of code for the phone application I had designed, and data showing the results of the preliminary clinical trials I had conducted. I realized, however, that that report was only a small manifestation of the time I had spent in India working on the project; those pages of drawings, numbers, and figures couldn't begin to describe all that I had experienced that summer. Those thoughts washed over me with sudden anxiety as Suresh quietly paged through my documents. He laid down my report and looked me in the eyes. 'So when are you coming back?' In that moment, I felt helpless. In my loss for words, I wanted to assure Suresh that I'd be back soon, hoping that my desire to return could be translated into a certainty of return. But I had no words. How soon would I get back here? Or would I ever? The unknowingness of that moment fell to the bottom of my stomach and sat there as I said goodbye to the doctors, my mentors, and lab mates. Countless skype chats, email correspondences, and grant proposal drafts later, I now sit with a government letter asking me if I'll accept this opportunity to continue the project."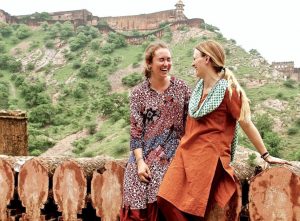 WINStep Forward wants to wish these two the best of luck with their journeys back to India to continue to help further the world in amazing and inspiring contributions of their talent.