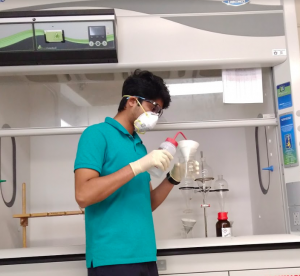 "Always make yourself happy, and satisfy yourself with knowledge and truth"-
This was the sentence that my supervisor used to tell me during my tenure of project work at the Department of Geosciences, Auburn University, Alabama. It was a very beautiful and peaceful place, far away from tall buildings and big downtown areas and I really enjoyed my stay there. Within a short span of time, I made some new friends and went on various outings with them. This made me feel more comfortable in this new environment. The infrastructure of Auburn was really commendable and I didn't feel any strain commuting and doing my research work. The security of the campus was also very professional and I was able to experience my stay there without any reason to feel anxious. The food was different from my traditional meals in India, but I was able to adapt quickly. The research work at Auburn was a welcome sight to me as I have been an aspiring researcher for a long time.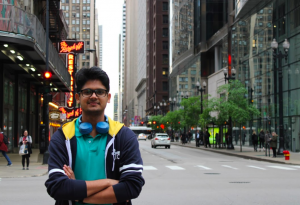 The variety of instruments (LA-ICPMS, Stable Isotope analysis, EPMA, XRD, XRF etc.) and the expertise of the professors was enough to bring out my best. The presence of my knowledgeable peers and fellow students helped me in developing myself and gave me exposure to international standards of research. I mainly worked on provenance and palaeo-tectonic interpretations using heavy minerals assemblages and their variations in the stratigraphy.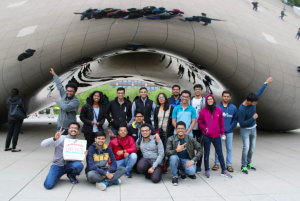 Apart from lab works, I also talked with several other pioneer professors in the department and got the opportunity to know about their research works and thoughts as well. Of the several things other than academics that I could learn during my free time at Auburn, the most beneficial was the opportunity for me to interact with a truly global community. It expanded my mind to the potential of international co-operation. Another experience was my ability to learn cooking, which is a skill I will use for the rest of my life.