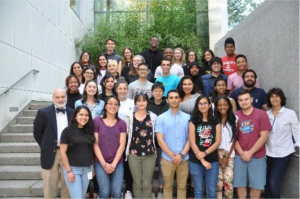 During my trip I got the opportunity to meet Prof. Uttam Raj Bhandary, a close friend and colleague of Prof. Khorana. To listen to him speak about his experiences and stories made my day. We went on a lunch with him along with previous Khorana and S.N Bose scholars. Being a part of MSRP (MIT summer research program), I was elevated to meet great people in science like Prof. Squire Booker as well as number of talented students from all different background and countries. We shared so much of culture and knowledge, I can't explain it all in words. I would take this opportunity to thank Dr. Mandana Sassanfar, MIT outreach manager, and a wonderful woman who helped me a lot during my whole stay.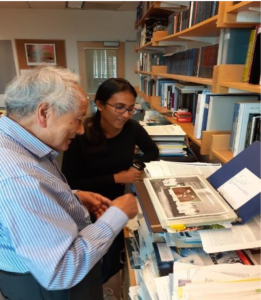 Living in Boston was amazing. Boston being a walkable city made it convenient for me to explore. I got the opportunity to visit Harvard University, Natural museum of Fine Arts and many other places. Just in case you are a foodie and you got a chance to visit Boston do hop in these amazing eatery places like Summer Shack for Lip licking Lobsters, cannoli in Mike's pastry, lobster tail in modern pastry and much more. Boston has lots to offer and it was fun living in such a happening and wonderful city. I took out some time to meet my old college friends who live in and around Boston. Whenever I got time in weekends I used to visit to different places alone or with my friends. My fellow scholars were like my support, and by the end of the trip some of us have become so good friends.
Those two and half months not only made me scientifically enlightenment, but gave me more reasons to pursue science, it taught me to live a different way of life, to be independent. I absorbed a lot of knowledge and culture from all the wonderful people I met on this trip. It was an extraordinary experience which filled my bag of lifelong memories. I am thankful to everyone who was a part of my experience and made it so memorable.