"You have to Dream before your Dreams can come true" – Dr Abdul Kalam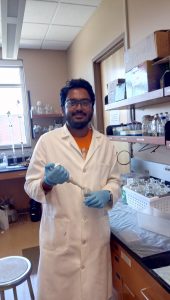 I was dreaming to go to United States since the day when I started my journey in NIT Durgapur. I had been working a lot to gain good research experience as well as to advance my career goals. Besides, I was attending seminars and conferences to find my area of interest which helped me a lot to write the statement of purpose. I can still remember that I applied to a lot of international internships desperately and didn't get any response at all. Finally, the Khorana program for Scholars gave me the golden opportunity to live in my dreams by pursuing a 10-week internship in USA.
Seeing new places, meeting different people and trying some tasty dishes will definitely make you feel like living in an alternate world. The orientation program at University of Chicago was wonderfully organised, offering all scholars a chance to interact with many professors around the world. I was amazed to meet some graduate students from different universities giving a small lecture on how to apply for a graduate program in their respective universities. I visited Memorial Park and many other places in Chicago with the Khorana and S.N Bose Scholars' group. All of the scholars shared our experience in the Chicago gateway hostel and had a lot of fun.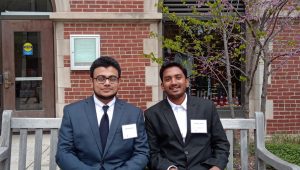 I feel myself lucky enough to have worked under the supervision of Dr Rajesh Sani in South Dakota School of Mines and Technology (SDSMT). It was an unprecedented research experience with a lot of memories. I learned how to present research updates because I was sharing my work every week in my lab. I also got an opportunity to attend the 3rd Annual BuGReMeDEE (Building Genome-to-Phenome Infrastructure for Regulating Methane in Deep and Extreme Environments) meeting at SDSMT and was able to meet some of the best researchers from Montana State University and The University of Okhlahoma. I visited the water reclamation division which was a wonderful wastewater treatment plant in Rapid City. Apart from research work, I visited many famous tourist places like Mount Rushmore, spearfish canyon in South Dakota. I also went to Miami to meet my elder sister and tasted many kinds of dishes such as Mexican, Italian and Japanese dishes in Miami. All these moments made for an unforgettable summer in my life.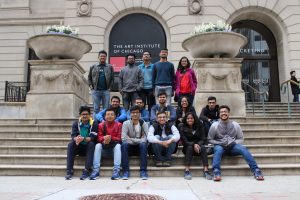 I would really like to take this opportunity to express my sincere gratitude to IUSSTF, DBT and Winstep Forward for providing the biggest fellowship at this stage of our career. My special thanks to my supervisor, Dr Rajesh Sani. Finally, I would like to express my heartily thanks to all my friends, family members & many well-wishers who helped me in numerous ways in conducting the research internship. I will definitely remember the experiences I had throughout this period to help other Indian students to fulfill their dreams.