WINStep wanted to highlight two of our former scholars who have gone on to amaze us in what they are creating.
Soundarya Balasubramani was a 2016 SN Bose Scholar who had her internship at the University of Wisconsin Madison. When asked to explain her time since her internship, she shared "The three month internship at UW-Madison opened my eyes to what pursuing a graduate degree means. It expanded my world-view and pushed me out of my comfort bubble. Ironically, it also helped portray why I should not continue on the path of Chemical Engineering (which was my undergrad major and area I was researching on). Seeing the passion students had for the topic they worked, I realized my passion lay elsewhere, at the intersection of management and technology. So I came back to the U.S. after my undergrad for a degree in Management Science and Engineering from Columbia University, New York. And now, it's been over a year since I joined Salesforce to be a Product Manager."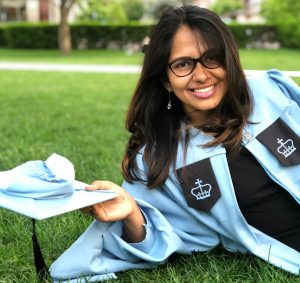 Regarding Soundarya's new book is going to be coming out to help explain the graduate application process. We asked her to explain a bit of the back story to how she ended up deciding to write this book and this was her repsonse, "I did not grow up wanting to be an author. I wanted to be a surgeon instead (oh well!). Writing was something that I grew into, after spending hundreds of hours over years learning to digest information and present it with a clarity of thought on paper for others to consume. I posted my first article on the Higgs boson particle back in 2014. Since then, I've explored topics in the realms of education, technology, psychology, and just life anecdotes and lessons. The thought of writing a book crossed my mind about one and half years ago as I finished my graduate school at Columbia University. But, I spent a year working on three different ideas which never panned out. In the end, what did end up working was an idea that I thought would be a short 10 page guide.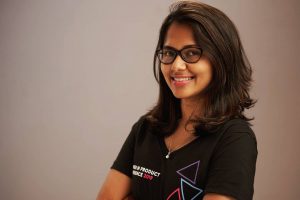 But, once I began exploring further, I realized the gap of knowledge there was in this topic pursuing graduate studies abroad. Students spend way too much money on consultancies who help them with things they are capable of doing on their own. They just need a little guidance. Having been through the process myself, and having witnessed where the pitfalls were, this book is as much about the thing I did wrong as they are the things I did right. It covers the end to end process of getting an admit and preparing yourself before setting off to a new, foreign land. I hope it helps students be more prepared in life."
Soundarya is almost done writing her first book to help aspiring graduate students apply to schools and Aditya is also helping others learn, on an online format!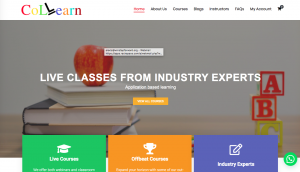 Aditya Goenka was a 2018 SN Bose Scholar who spent his summer at Stanford University. While he was spending time in California for his scholarship, Aditya was extremely impressed by the startup culture there in Silicon Valley. After going back to India, Aditya completed his graduation, worked in a Fintech company for a short duration and then finally, came up with an idea which inspired him to leave his job and start up. He, along with his co-founder, realized that there is a huge gap in the global education system in terms of dull completion rates when it comes to MOOCs. Students sign-up for various MOOCs but only around 12-15% of them actually tend to finish the courses they have enrolled for. Upon further research, they found out that these abysmal course completion rates is mainly because of the lack of motivation and engagement that a student faces in an online environment as opposed to when they do the course in a physical classroom environment. This led Aditya and his co-founder to start an edtech company "CoLLearn" (www.thecollearn.com). CoLLearn is a platform which provides 21st century skill building courses in a completely live and online manner. Since the courses are delivered live, it automatically increases the engagement level of any learner. Moreover, the courses that CoLLearn provides are delivered directly by Industry experts and working professionals. This ensures that any learner who signs up for a course with them, learns the practical applications of any subject and not just theoretical concepts.
Within a short period of time, their Team has been able to onboard 10,000+ registered users from different parts of India, UAE, UK, Oman, Singapore and Hong Kong. They have also on-boarded more than 60 subject matter experts who have delivered more than 30,000 student hours of learning on CoLLearn's platform. These courses are highly curated by their team and focus on imparting practical industry-relevant knowledge in the domains of Science & Technology, Business & Finance and Marketing & Design.
"I am extremely grateful to the SN Bose fraternity of providing me an opportunity in the summer of 2018 with an internship at Stanford University. Having explored the Silicon Valley by my own for a period of 2 months, I was amazed at the startup culture their and it ignited the flame in me to start something of my own which led to the birth of CoLLearn." – Aditya Goenka