WINStep Forward Ekluvya Virtual Education Network (EVEN) hosts online content which helps inform viewers on current, global trends in STEM and non-STEM fields. We offer focused, in-depth, and professional perspectives on a wide range of topics related to career development.
Articles to Help Undergraduate Students
Navigating a Summer Internship
European Higher Studies Session Info Session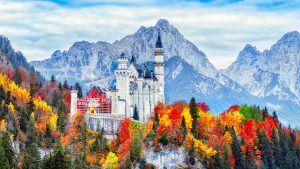 Are you considering doing your Masters or PhD in a European country? WSF will be hosting virtual panel discussions led by Indian students who are completing or who have completed their Masters and/or PhD training in the following European countries: Germany, Belgium, Switzerland, England, and France. Join us and ask our expert panelists any questions you may have regarding pursuing a higher education in Europe. Email alexis@winstepforward.org to get the Zoom link. Click here for a list of the speakers and their bios and see below for their PowerPoints!
Ovia Kumaran, Belgium Panelist Presentation
Ritu Roy Chowdhury, Germany Panelist Presentation
Sowmya Indrakumar, Denmark Panelist Presentation
Sucheta Ghosh, Switzerland Panelist Presentation
Here are some great works that our former scholars have been a part of:

NeuroNovember is a collaborative youth-led initiative, jointly organized by Project Encephalon and Stimulus, to delve deeper into the fascinating field of neuroscience in our uniquely curated 4-day NeuroNovember Convention. It's essentially aimed at raising awareness regarding the plethora of diverse branches that neuroscience entails. This unique four-day event will span throughout two weekends in November 2020 featuring, workshops, panels, sessions, competitions, and various other opportunities to engage in interaction and network with leading speakers, organizations, and ventures actively shaping the future of neuroscience.
On December 5, 2020, Dr. Kanika Khanna (a former Khorana scholar) along with Sci-ROI organized a focused webinar titled "Cryo-electron microscopy in India". In the recent decade, cryo-electron microscopy (cryo-EM) techniques have revolutionized the field of structural biology by elucidating the structures of biological macromolecules at near-atomic resolution.
The aim of the webinar was to discuss challenges and opportunities in the Indian cryo-EM biosphere and infrastructure by engaging students and post-docs carrying out cryo-EM research abroad in a dialogue with the cryo-EM community in India. We had 5 faculty from eminent Indian institutes as panelists – Prof. Manidipa Banerjee (IIT Delhi), Prof. Somnath Dutta (IISc Bengaluru), Prof. Jayati Sengupta (CSIR-IICB Kolkata), Prof. Arun Shukla (IIT Kanpur) and Prof. Vinothkumar Kutti Ragunath (NCBS Bengaluru). 100+ participants from all across the world attended the seminar.
During the pre-recorded talks and the webinar, we discussed the status of different cryo-EM modalities in India and how to navigate grant applications if you are selected as a faculty at one of the institutes, issues related to the management of facilities and infrastructure, collaborations in cryo-EM and training opportunities for scientists, and future plans and vision of cryo-EM in India. Pre-recorded talks, live webinar recording and Q&A by the faculty panel are already available on the Sci-ROI website.
Here are two links related to Cryo-EM course (for advanced undergrads and graduate students):
A. Getting Started in cryo-EM : Lectures by Grant Jensen, Professor of Biology, Caltech; Investigator, Howard Hughes Medical Institute. Recorded at Caltech in 2013 -14.
B. Cryo-EM Course: Sample Preparation: Lectures by Grant Jensen, Professor of Biology, Caltech; Investigator, Howard Hughes Medical Institute and Matthijn Vos. Recorded at Caltech in 2017.
Fill out the form below and share with us a field(s) in which you would like to have a better broad or more technical understanding.