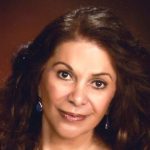 Research Area
Biotechnology, Earth Sciences
Institution
Michigan State University
Prof. Sticklen research is on production of industrial enzymes and polymers in crop vegetative residues via genetic engineering. Her team also develops drought and salt tolerant crops via the use of transcription factors. 
Professor Sticklen's research bridges basic to applied research on addressing the production of industrial biotechnological molecules in cellulosic biomass of feedstock crops for a sustainable biofuel and other biobased economy. She develops and uses bioconfinement methods of genetically engineered feedstock crops to avoid public concerns.
She uses safe methods to develop and use genetic modification (GM) technologies that have no or very minimum concerns among the public. Among these, she has developed corn transgenesis system for production GM corn plants which have low-risk or no risk associated with their pollen flow in the field because the gene products are only produced in leaves and stalks of plants (not in the pollens, seeds or roots).