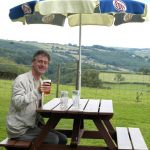 Research Area
Earth Sciences, Paleobiology
Institution
University of California, Riverside
Research Interests:
Field and specimen based approaches to questions of evolutionary mechanism in the early Phanerozoic. Trilobite paleobiology. Lower Paleozoic paleogeography and tectonics (particularly the early Paleozoic history of India and the peri-Gondwanan region).
Recent Projects:
Paleozoic paleogeography of the Himalayan region. Development of trilobite bodyplan.
Visit trilobyte.ucr.edu/hugheslab.html to see Research Aims & Opportunities in Invertebrate Paleobiology.