After Shital launched her rental clothing company, many competitors followed suit. However, Saris and Things remains the number one online rental Indian clothing retailer in the U.S. After her successful launch of SNT Biotech, a company she started during COVID-19 which sells lab supplies, lab kits, etc., Mrs. Daftari won the Enterprising Woman of the Year 2021 award. Mrs. Daftari dedicates her success to grit and perseverance. Positive attitude, strong work ethic, and ability to change course are also crucial, but she encourages young entrepreneurs not to overanalyze a potentially great idea. "If you think you have a great idea, go for it". Mrs. Daftari is also the co-founder of the Women's Empowerment Campaign Chicago (WE), a networking & empowerment platform for Indian & Southeast Asian women in Chicago.
From arriving to the U.S. in the year 2000 to now being a CEO of her own successful business, Jana Iyer combined drive, smarts, and sense of opportunity to create her own niche product in the highly competitive liquor industry. With her good friend and partner Sonali Patel, the two young entrepreneurs, with zero experience in the liquor world, launched an upstart tequila which boasts to "elevate" tequila from the ignoble realm of shots and hangovers to the bright, sparkly world of tinkling tequila glasses.
Having a father as a highly successful entrepreneur helped instill the entrepreneurial spirit within Sonali Patel, who knew early on she wanted to start her own business after college. Upon obtaining her Bachelor's degree in Management Information Systems, and drawing upon the fond memories of her grandmother "malishing" oils into her hair, Ms.Patel wasted no time in founding her own natural hair product line, ArganCoco.
Books Recommended by Speakers/Entrepreneurs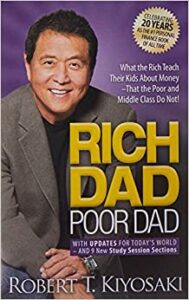 Author: Robert T. Kiyosaki
Deemed as the #1 Personal Finance book of all time, the author notes the guidance given by his own dad and his friend's dad (rich dad) on money and investing. The book uncovers the myth on assets and liabilities and shows how you can be rich without earning a lot.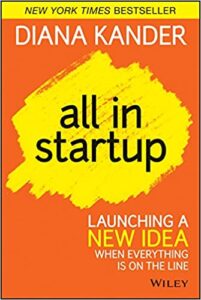 Author : Diana Kander
A novel for aspiring entrepreneurs thinking of starting something on their own or have started but can't move forward. It demonstrates four principles that separates successful entrepreneurs from those who can't seem to find success.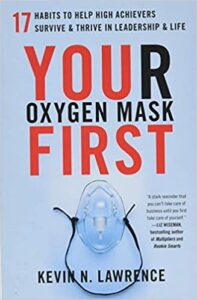 Your Oxygen Mask First: 17 Habits to Help High Achievers Survive & Thrive in Leadership & Life
Author: Kevin N. Lawrence
Learn how to inculcate habits that will make you more resilient and stronger, and survive burning and crashing.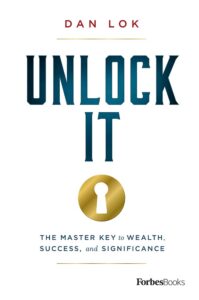 Unlock It: The Master Key to Wealth, Success, and Significance
Author: Dan Lok
Dan Lok's own story of how he went from debt to a successful global social phenomenon.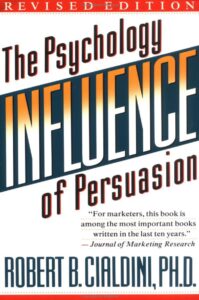 Influence: The Psychology of Persuasion
Author: Robert B. Cialdini
Learn the science behind why people say YES and how to apply such insights ethically in business and everyday in your life.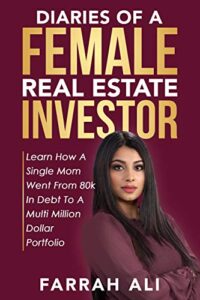 Diaries of a Female Real Estate Investor: Learn How A Single Mom Went From 80k in Debt To a Multi Million Dollar Portfolio
Author: Farrah Ali
In this book, our own panelist, Farrah Ali shares real estate investing tips and current strategies to succeed in the real estate business.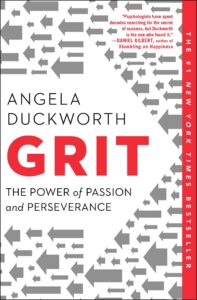 Grit: The Power of Passion and PerseveranceAuthor: Angela Duckworth
The author demonstrates in this book that the power of passion and persistence is the secret to outstanding success, and not simply talent. The author has included real life examples, case-studies and interviews to prove her hypothesis.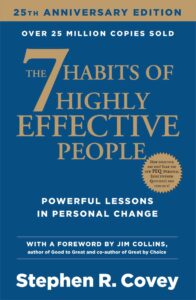 The 7 Habits of Highly Effective People
Author: Steven Covey
Deemed as the No. 1 Most Influential Business Book of the 20th century, the author captures 7 habits that can solve personal and professional problem when one possesses them.
How to Win Friends and Influence People
Author: Dale Carnegie
The author advises on how to take any situation and make it work for you in both your personal lives and business world.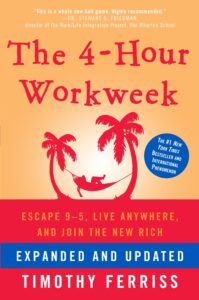 The 4 hour Work Week: Escape 9-5, Live Anywhere, and Join the New Rich
Author: Tim Ferris
The author shares his own story to create a step-by-step guide on how to design a luxury lifestyle. The expanded version also contains practical tips and case studies on the same.
---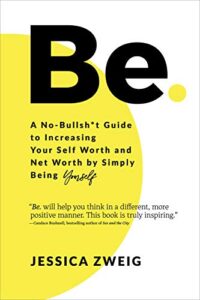 'Be: A No-Bullsh*t Guide to Increasing Your Self Worth and Net Worth by Simply Being Yourself'Author: Jessica Zweig
A book that provides a roadmap to build your confidence and create a unique personal and professional brand for yourself.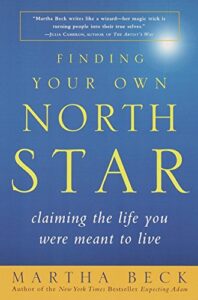 Finding Your Own North Star: Claiming the Life You Were Meant to LiveAuthor: Martha Beck
The author shares her step-by-step program in this book on how to create a more joyful and satisfying life. Based on her work as a Harvard trained sociologist and research associate in Harvard Business school, the author has covered test studies, questionnaires and exercises in the book.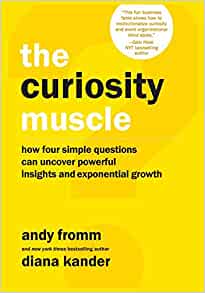 The Curiosity Muscle: How four simple questions can uncover powerful insights and exponential growthAuthor: Diana Kander and Andy Fromm
An engaging tale of how a company can reach prominence and then crash into oblivion due to some blind spots and pitfall. Learn how to boost innovation and curiosity, uncover customer needs, solve problems and create new value for customers.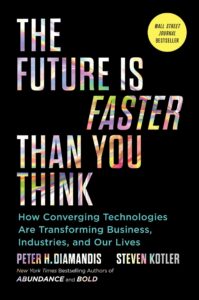 The Future is Faster Than You Think: How Converging Technologies
are Transforming Business, Industries, and Our LivesAuthor: Peter H. Diamandis and Steven KotlerThis book explores the different scenario that we will experience in the coming future due to rapid technological disruption. It will get you thinking on what you can do to contribute to this rapidly changing world.
Websites Recommended for Entrepreneurs
Forbes Entrepreneurs
Online version of the popular business magazine with articles written by their staff and guests on current trends in different industries, including small business owners and entrepreneurs.
Inc is a brand managed by Mansueto Ventures and focuses on assisting owners and managers of growing private companies. Inc.com is the informative and inspirational face of the brand and provides free newsletters, guides, reviews and articles on how to prosper in the different phases of your business like startup, finances, operations, sales and marketing and technology. You can also pay a small annual subscription fee to access unlimited content significant to small business owners and budding entrepreneurs
Entrepreneur is an American magazine and website where you will find stories about entrepreneurship and any kind of business. On the website, there are curated libraries of videos with tips for any business person on how to start and lead a business to success. They also have webinars (both live and recorded) on topics like how to start, market, run and lead a business, and how to develop your own brand. They have a 'Start a Business' section where you can browse franchises and business opportunities available for purchase. Entrepreneur website also has a podcast channel which houses multiple series like entrepreneur elevator pitch, how success happens, entrepreneur weekly, etc.
This is a free Learning Platform for Women entrepreneurs being sponsored by U.S. SBA. The platform provides options of – (1) attending fireside chats, (2) hearing success stories of real-world entrepreneurs, (3) learning from discussion guides, videos, key insights and (4) self-assessment and business assessment with excercises and tools
A global network of entrepreneurs where you can become a member and access their free resources like playbooks, white papers, monthly webinars. They also have a job board, an educational program and a bookstore.
This is a all-in-one stop when you are planning to start or grow your business. The website contains books, infographics, radio, podcasts, case studies, information on events and contests that would guide you throughout your entrepreneurial journey. It also hosts multiple community business forums where you can engage with fellow entrepreneurs and posts your questions and comments.
Score is a U.S. Small Business Administration sponsored website for finding the following-
Free small business mentors to help you during any phase of your business- start, growth or transition.
Free or Low-cost live and recorded webinars, local workshops, interactive courses for learning new knowledge and skills in business
SCORE also has an exhaustive library for free blog tests, articles, infographics, eGuides, checklists, videos, podcasts, tools, data report and business templates.
Fedex Small Business Resource Center
The website contains articles and insights on how to start and grow a small business, an e-commerce center where you can start and grow your online business, and a grant for small business
Dreamit facilitates the next launching phase of a start-up on a rolling basis. They bring together start-up founders and investors in sprints and enable the platform for their connection. They also coach start-up founders on how to perfect their pitch, test ideas and how to get ready for investor meetings
The website resource center shares some insightful tips and advice for women entrepreneurs who are looking to start or grow a business. The learning center encompasses of library of videos, interviews, market fundamentals and tips on top notch pitches
Chic CEO: How to Guides for entrepreneurs
Chic CEO contains how-to-guides on branding yourself, creating side-hustles, throw a networking event, which online business to try and much more. It also contains a free template of business plan to download.
National Association for the Self Employed (NASE)
As a member of NASE, you can ask from experts about any topic related to starting and growing a business
National Small Business Association (NSBA)
NSBA provides resources like videos and podcasts on current trends in business and strategy advices. They also have discounts on products and services for entrepreneurs and business owners when they become NSBA members.
As a member of EO, you can have access to forums of fellow business owners, global and chapter events, executive education and mentorship.
This think-tank/association assists business owners with perspectives on what to expect in the near future- both good and bad times. They make this happen by hosting reports, podcasts, expert briefings, and events.
International Franchise Association
This association provides exhaustive information for people wanting to go into the franchise industry. They have created certificate programs and done numerous conferences and webinars for providing educational content and information on current trends in the franchise community.
A paid membership forum for budding and established entrepreneurs where you will have unlimited access to webinars, events, classes, competitions, bootcamps and much more. You will also get to connect with fellow entrepreneurs and either seek their advice or form potential collaborations.
As a paid member of this association's local chapters, you get access to its library contents on B2B marketing insights, case studies, research reports, white papers, articles, presentations. You can also attend their weekly and monthly (free) webinars on marketing tips and skills.
Useful blogs for wannabe and established entrepreneurs on basic entrepreneurial topics and real life examples
This website provides resources, grants, mentorship and networking opportunities to women entrepreneurs. In the education center, they have featured virtual summits and webinars; an academy containing marketing plans, business resources, pitch decks, templates; and resources from successful founders.
Listen to business success stories from the entrepreneurs themselves!
National Retail Foundation (NRF)
NRF is the world's largest retail trade association and the website contains a multitude of resources covering retail. NRF Foundation provides online programs for building a career in the retail industry. They have fellowships and challenges for undergraduate students. They also hold multiple featured events throughout the year on different aspects of retail. They have a job portal as well.
National Restaurant Association
As the largest foodservice association in the world, National Restaurant Association provides exhaustive resources on topics like how to manage your restaurants in the fields of marketing and sales, business operations and workforce engagement; ongoing trends in the field and reports. Multiple webinars and events are also held throughout the year. They also have a section on restaurant careers.
This website contains a list of business incubators state-wise in the U.S. and states the following- "Starting a business is tough and you need all the help you can get. For this reason, we recommend that you talk with business incubators in your state to see what assistance they can offer you"
The Top 40 Start-Up Accelerators and Incubators in North America
Accelerators and incubator hubs aid in starting and growing of promising business and if you are thinking of starting a company, they are great resources to help for the same. This website lists the top 40 incubators currently in North America.
The Top Startup Incubators and Accelerators in Each State
Infographic detailing some of the best start-up incubators and accelerators in the U.S. from each state.