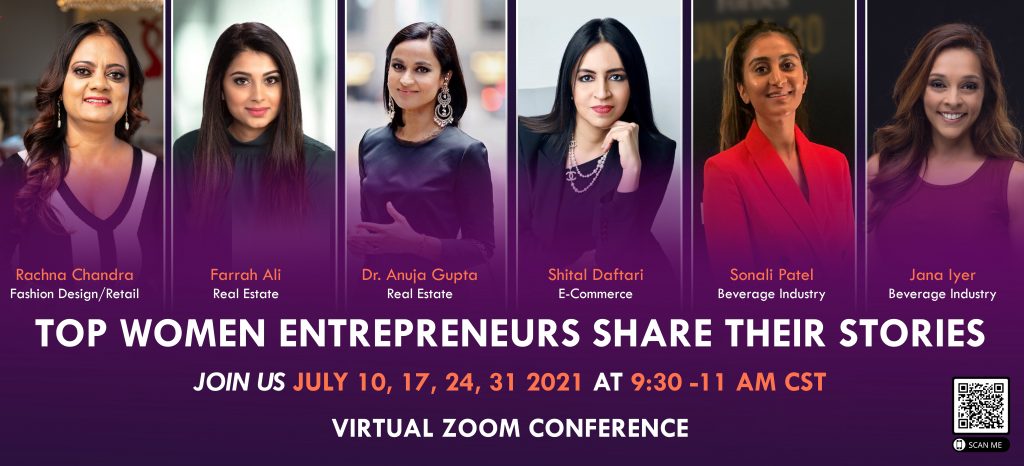 WE-WSF is excited to launch the Young Entrepreneurs Mentorship Series, an educational series geared towards aspiring entrepreneurs of any level.
'Top Women Entrepreneurs Share their Stories' is the first event in the series. We invite you to embark on a unique 4-sessions virtual journey in July 2021 through a series of inspiring and informative stories told by 6 top women entrepreneurs relating how they started and expanded their own entrepreneurial ventures, followed by a Q&A interactive session with the speakers.
Join us and learn how these business women navigated through the entrepreneurial journey. Read their profiles below to learn more about them.
Apart from the live webinar sessions, WSF and WE will provide relevant resources for participants who are beginners, intermediate, or advanced such as links to useful reading material, websites, courses, and potential mentorship opportunities. Access selected resources here and register to view all of the resources! 
WHEN: The event will take place on 4 consecutive Saturdays in July 2021 (starting on 10th July) from 9:30-11 AM CT/ 8-9:30 PM IST.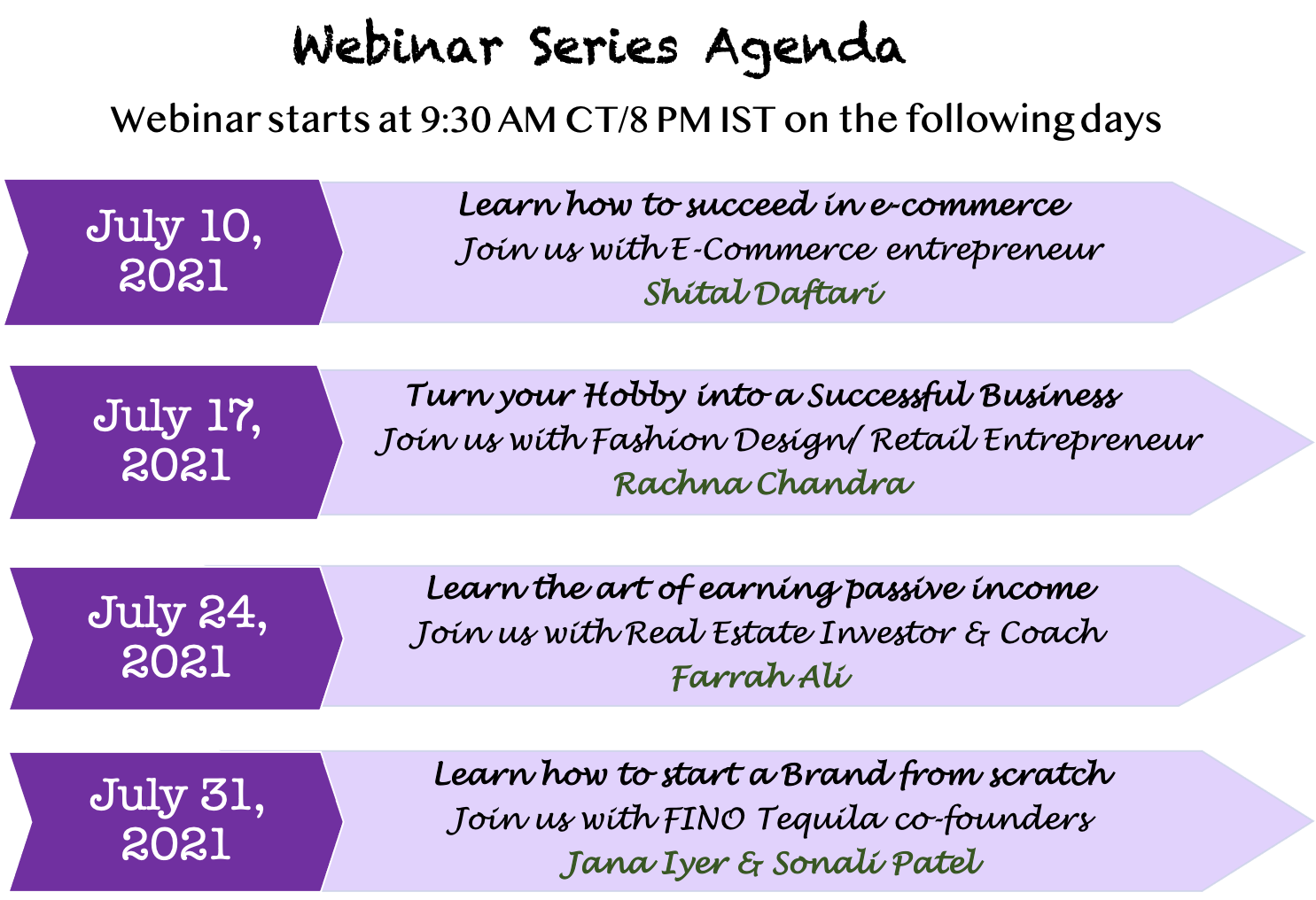 Speakers
Click on the speaker's photo to read more about them.